Whether you're teachers who don't fancy school dinners, busy office workers with little free time, or a group of mechanics with a healthy appetite, Full Belly Deli can bring tasty lunches to you at an affordable price.
You can download our menu using the link to the right ->
We deliver on a regular basis around Chorley so you can be confident you'll receive your food freshly prepared in time for lunch. It's easy to order, just call or email:

This email address is being protected from spambots. You need JavaScript enabled to view it.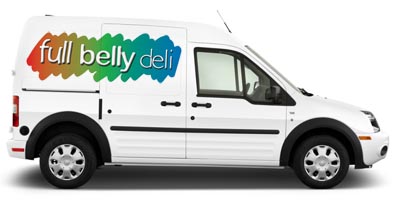 All we ask is that you try and place your order as early as possible so we can get it to you in time for lunch. Don't worry though, we deliver right through 'til 1:30pm so if you're running late we should still be able to feed you but ideally it's best aiming for 10:30am.
If you have any questions about our menu, please feel free to ask.